Device

Android
Friend Code

04wdrrrzo
Username

Markuee
I look into the threads that list down players that have Planetarium (posted 4 years ago) and Training Center (posted last year) and I'm not sure if they still play the game. So I'm here to update that thread
"I'm looking for active players with 3 or more Training Center and Planetarium"
Thread:
I've only recently begun my space travel. Green and Blue only (Red to follow late March). I'd appreciate neighbors with the above (preferably 4 or 5 cosmic fuel) as my limited experience has shown this item to be by far the best for Green and Blue launches. My main need is visiting, and from...

www.airportcitygame.com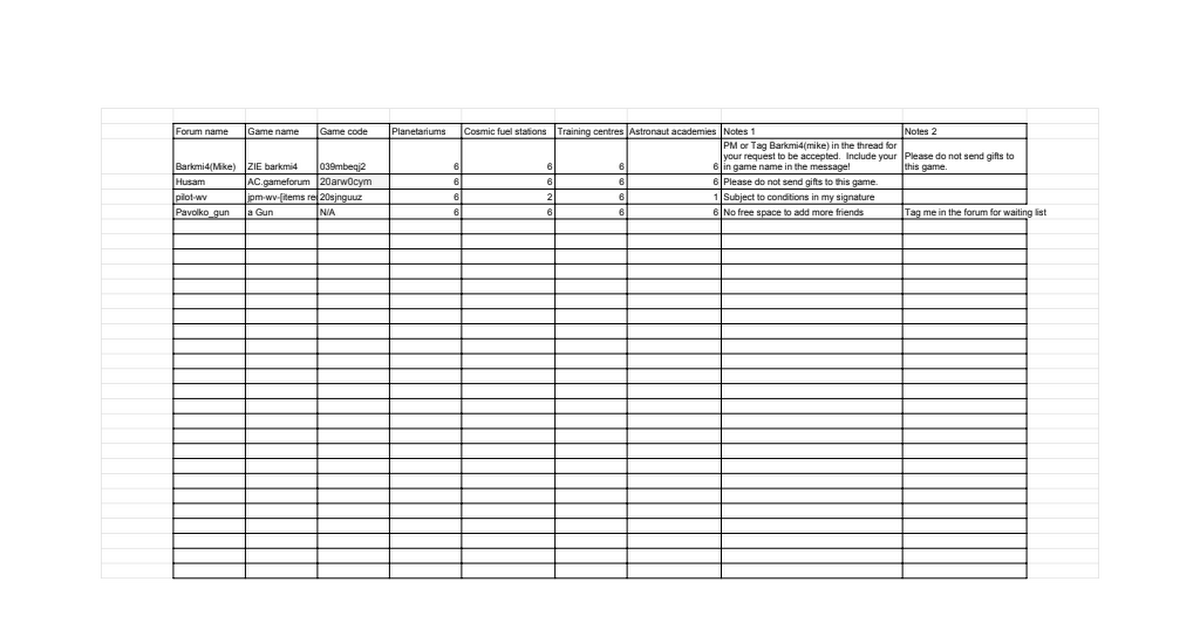 Sheet1 Forum name,Game name,Game code,Planetariums,Cosmic fuel stations,Training centres,Astronaut academies,Notes 1,Notes 2 Barkmi4(Mike),ZIE barkmi4,039mbeqj2,6,6,6,6,PM or Tag Barkmi4(mike) in the thread for your request to be accepted. Include your in game name in the message!,Please do no...

docs.google.com
Last edited by a moderator: