Airport City Developer
VIP Flyer
Airport City Developer
Device

iPhone, Facebook
Username

Ur-quan
Hello!
We're preparing to release the 7.12 update this week.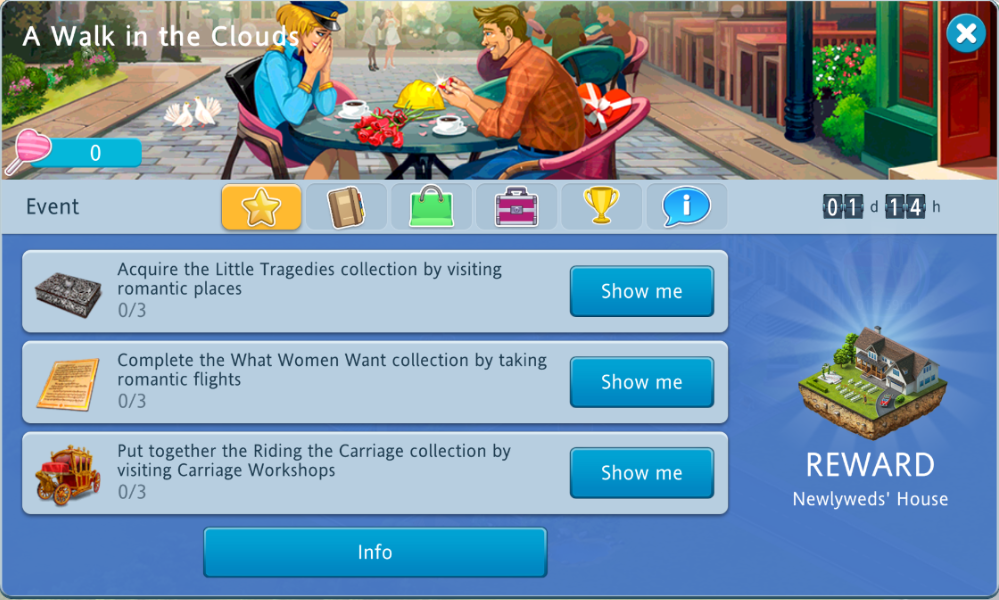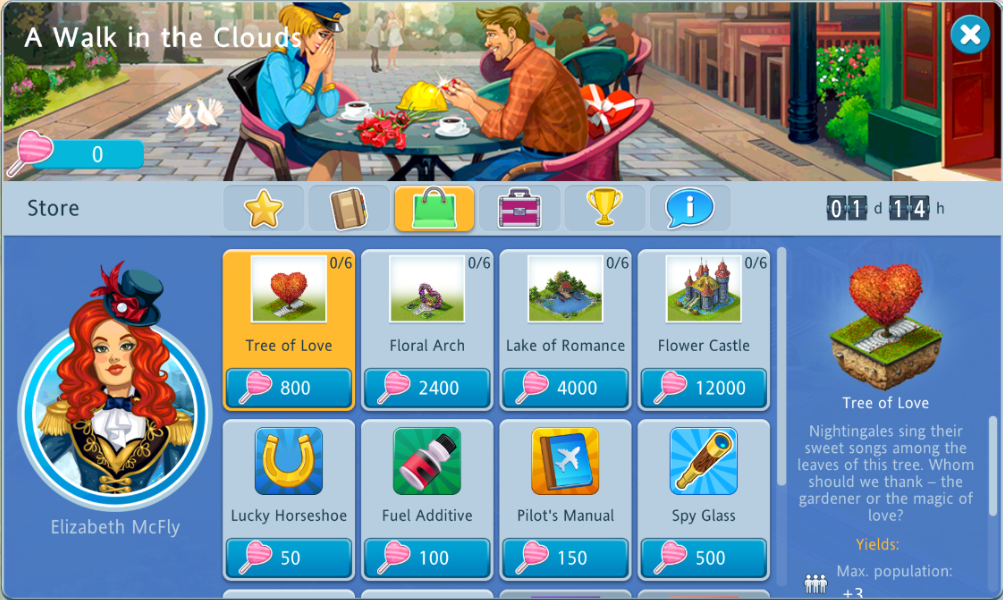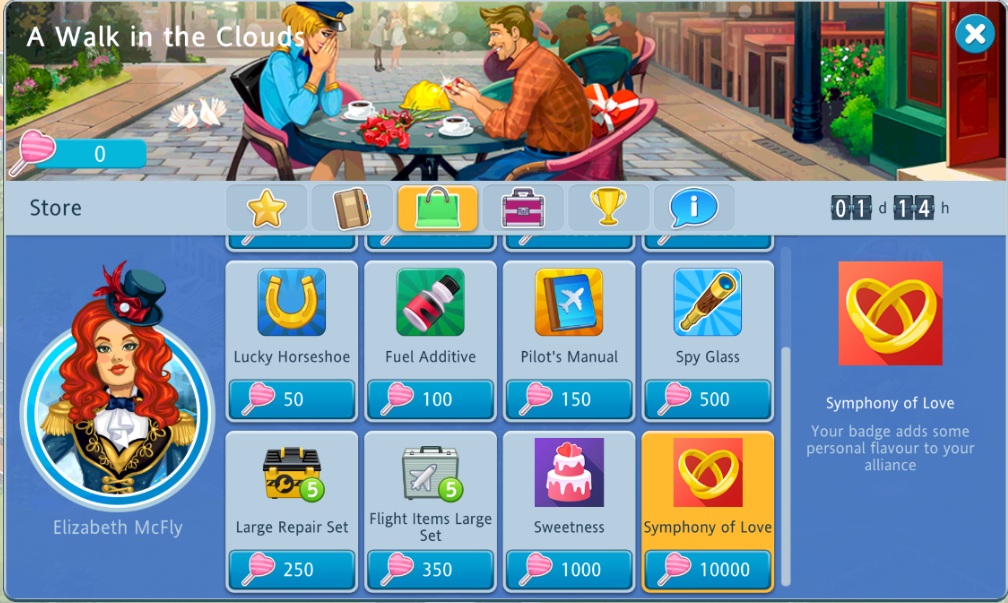 Event duration: 12 days.
Complete A Walk in the Clouds special event to get a Newlyweds' House. ( max. population cap +20, increases passengers output of nearby buildings by 4% in 2 tile radius, generates 36 passengers every 8 hours). (such eager newlyweds )
Collect Candy Hearts during the event and participate in the event ratings.
Use Candy Hearts to purchase unique buildings and bonuses in the event shop.
One more building, Flower Airliner, will be available through direct purchase.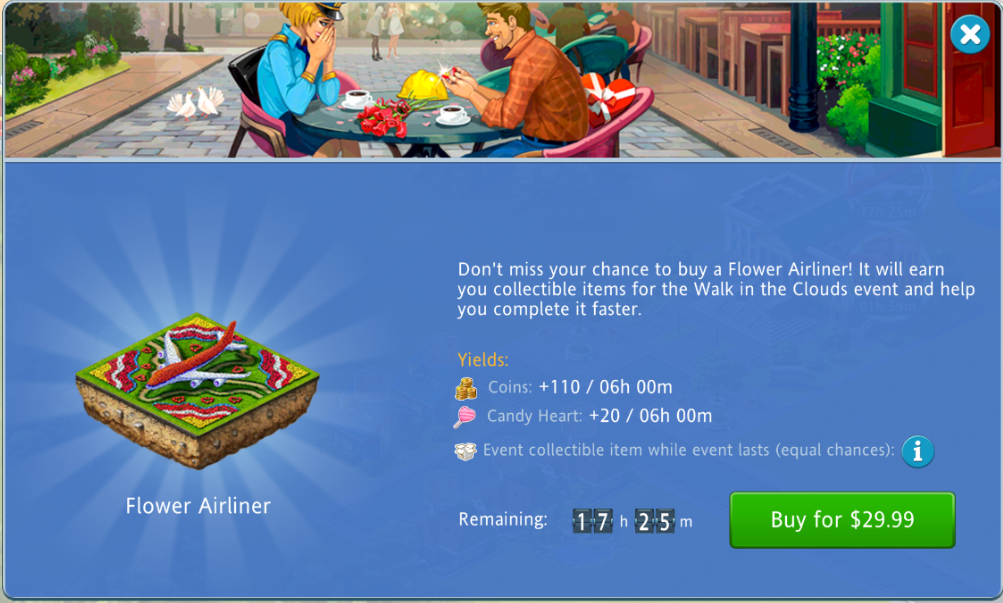 What's in the works? Sneak peek

:
1. Completely new hangar interface (planes customization
)
2. We're working on reserve hangar mechanics overhaul.
3. Planes pathfinding fixes are scheduled for the next updates.
4. Further bonus mechanics improvements.