1000+ Star Club
Admin
VIP Flyer
Active Member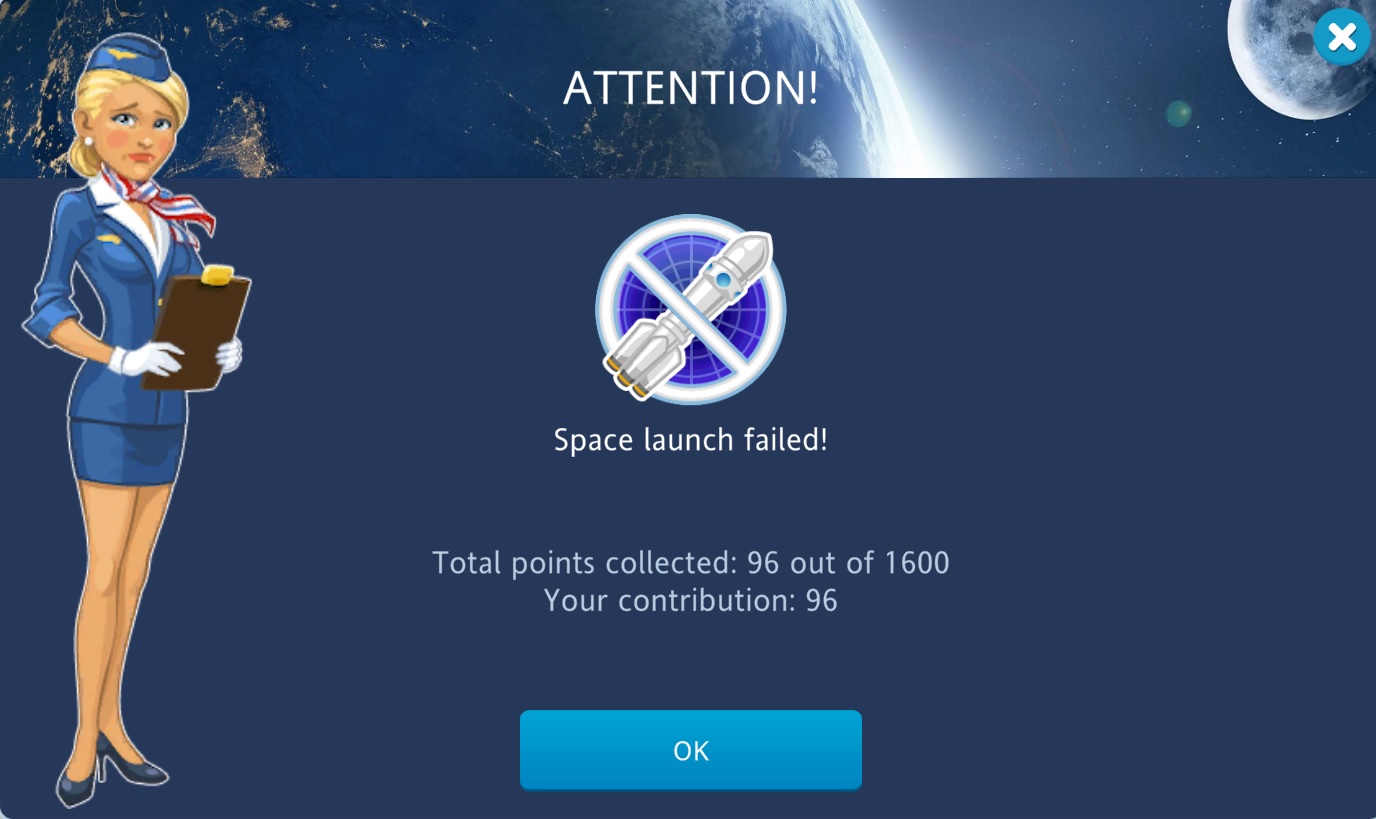 I start a green launch and i forget about it after 24 hours is failed and i lost the points, thats fine with me.
The problem is i have to start again in same launch i cannot change it so I suggest Gi to change this after the failed and lost the points please do not return the player to the same launch let them choose what he/she wants.
There is many players maybe by mistake doing this and they lost the (100 or 1000) points and they cannot change the launch i think newbie they will quit the game very fast because a reason like this also many players they dont contact others to help them.
Thank you