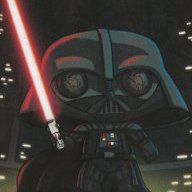 Last Activity:

26 May 2018 at 20:48
Joined:

21 May 2013
Messages:

380
Likes Received:

364
Trophy Points:
TheDarkside
Well-Known Member, Male
TheDarkside was last seen:

26 May 2018 at 20:48
Loading...

Loading...

About

Gender:

Male

Device:

Friend Code:

TheDarkside137

Signature

***************************************************
Recently added me as a neighbour?
Requests only accepted with a PM or when tagged in a post - Gifting is prioritised to forum members.


Buildings available to visit:


2x Astronaut Academy, Mission Control (Lvl 3), Launch Pad 1/2/3, 6x Research Lab
1x Planetarium


***************************************************

​

Friend Code:

TheDarkside137

In-Game Name:

Darkside - ITEM REQ

Level: 77 /

Stars:

401
Alliance:

Chanel Royal Air

Items Required (Buildings) -

Priority

RED

:

Items Required (Future Building Upgrades):

5x Pharmaceutical Lab: 35x Bioreactor, 37x Granulator, 21x Air Shower, 23x Disinfecting Solution
4x Furniture Factory: 19x Edge Banding Machine, 13x Boring Machine, 16x Sliding Table Saw, 14x Hammer Drill
Terminal (Level 10): 10x Currency Detector, 10x Document Detector, 10x Explosives Detector, 10x Lie Detector Items Required (Flights) -

Priority

RED

: F20, Spare Propeller, Oscillating Beacon, Navigation Module, E-Reader, Lollipop, Earplugs, Sleeping Pill, VR Headset

Items Required (Repairs) -

Priority

RED

:

New Repair Items

Items I can send:



Energy-Saving Lamp, Lie Detector, Ergonomic Keyboard, Passengers (10), Fuel (3), Fuel Catalyst, All-Inclusive Bracelet, Air Conditioner, Skin Care Products, Cockpit Glass, Welder, Album, Stabilizer, Landing Lamp, Copy Machine, Handling Line, Powerful Radio Transmitter, Video Wall, Spaceship Engine, Security Camera, Filled Candies, Fuel Supply, Aircraft Tire, Wide-angle Binoculars, Fuel Additive, Insulation, Solar Cell,

Additional Radar, White Gold Bracelet, Cash Counter, Spare Wire, Lining Plate, Oscillating Beacon, Flight Catering, Defroster, Navigation Module, Transmitter, Fuel Hose, Gyroscope, Spare Propeller, Deicer, Controller, Wireless Compass, Centrifuge, Blanket, Attitude Indicator, Screw Press, Earplugs, Fruit Lollipop, Edge Banding Machine, Bed, E-Reader, VR Headst, Sleeping Pill, Bioreactor

*** Signature updated 26-May-2018 ***

Loading...