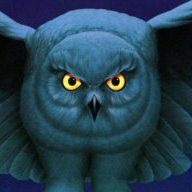 Last Activity:

21 August 2018 at 18:47
Joined:

31 March 2018
Messages:

384
Likes Received:

216
Trophy Points:
Spork
Well-Known Member, Male
Spork was last seen:

Viewing forum list, 21 August 2018 at 18:47
Loading...

Loading...

Loading...

About

Gender:

Male

Device:

Friend Code:

03ijy7r2

Username:

Spork

Signature

LOOKING FOR NEW NEIGHBORS with good space launch collectible buildings!!
LOOKING FOR NEIGHBORS to do green blue and red launch's
ACCEPTING ONLY FORUM NEIGHBORS - removing others

Updated: July 22, 2018 18:00 UTC


Platform: Iphone
Username on game: FBN - **what I would like**
Username on forum: Spork
Alliance: Constellation
Friend code: 03ijy7r2
Level:

Don't want to be 61!!!!


⭐️ : 113
❤️: 8 Time zone: PST
I

tems I need (red items are most urgent):

Buildings items needed (red items are most urgent):

Control Tower 7 - x4 Headset, x4 Airline Route Map, x4 Monitor, x4 Walkie Talkie

Terminal 7 - Parking Meter x4, Beverage Cooler x4, Wall Speaker x4, Arch Metal Detector x4

Town Hall 7 - Office Chair x4, Fax x4, Mayor's Portrait x4, Laptop x4

Repair Base H 2 - Rotor Balancer x1

I can send:

Liquid Thermometer, Machine Oil, Riveter, Copy Machine, Differential Relay, Lamp Shade, Hydraulic Cylinder, Autopilot, Pilot Headset, Head-Up Display, Pitot Tube, VSI, Fuel (3 units), Fuel Catalyst, All-Inclusive Bracelet, Air Conditioner, Cockpit Glass, Welder, Album, Ice Detector, Landing Lamp, Sandbag, Fuel (20 units) MT2, Powerful Radio Transmitter, Video Wall, Robot Tester, POS terminal, Fuel Supply, Aircraft Tire, Wide-Angle Binoculars, Single-Malt Whiskey, Fuel Additives, Drill Machine, Optical System, Additional Radar, Ergonomic Chair, Spare Wire, Lining Plate, Passenger Seat, Eau de Toilette, Oscillating Beacon, Flight Catering, Packaging Machine, Navigation Module, Archive Box, Fuel Hose, Gyroscope, White Gold Bracelet, Spare Propeller, Deicer, TV Panels, Wireless Compass, Centrifuge, Blanket, Altitude Indicator.


If you've read this far thank you and I'm always open to advice and recommendations or just say Hi! Thanks!

Loading...