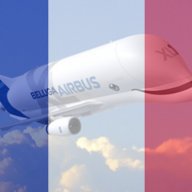 Last Activity:

20 June 2018 at 15:49
Joined:

20 February 2018
Messages:

829
Likes Received:

383
Trophy Points:
Gender:

Male

Birthday:

1 January 2015

(Age: 3)

Location:
Dafsade
Well-Known Member, Male, 3, from Toulouse
Le temps ne fait rien à l'affaire. 21 February 2018
Dafsade was last seen:

Viewing latest content, 20 June 2018 at 15:49
Loading...

Loading...

Loading...

About

Gender:

Male

Birthday:

1 January 2015 (Age: 3)

Location:

Device:

Friend Code:

032h2sap

Username:

dafsade

Airport City French player

Signature

_____________________________________________________________________________

For some leisure, you should listen to this : http://urlz.fr/7aYz !

I can send P10 with an other account (see below), if you need this, just tell me !

When you read "Private Launch" in my game title, you can join, but DO NOT put any point in, otherwise, I would delete you whereas I do not like deleting people !

2 accounts with 5

Cosmic Fuel Stations

each to visit (ask for friend codes)

Signature Updated:

- Friday 6th june 2018

Update Timed At:

- 15:02 UTC+2 Paris (FR)

Operating System:

- iOS

My Game Name:

- dafsade_item_I_need

My Friend Code:

- 032h2sap

Level:

- 71

Stars

:- 115

Hearts

:- 9

Alliance

: Knight Fliers

For my CT8, I need :

3

Laser Rangefinder

Gift Items To Neighbours :
Bench

Pneumatic cutter ; computer ; demodulator ; Floor washer ; differential relay (others new repair items) ; P5 ; Fuel Catalyst ; sign "do not disturb" ; Air conditionner ; whisky single malt ; paint ; Solderer ; tour review ; Stabilizer ; Landing Lamp ; Projector ; chain of handling ; F20 ; Powerful radio transmitter ; video wall ; flight goggles ; Eau de Toilette ; Fuel Supply ; Jet engine ; Calculator ; Fuel additives ; Drill ; Spaceship launch console ; additive radar ; make up ; smoke detector ; spare wire ; server rack ; Landing gear ; Oscilating Beacon ; Flight Catering ; defroster ; Navigation Module ; Archives box ; Fuel hose ; Altimeter ; spare propeller ; Millstone ; wireless compas ; blanket ; attitude indicator ; Screw Press ; ear plugs ; fruit lolipop ; bed ; ereader ; sliding table saw ; VR Headset ; sleeping pills ; bioreactor.

Objets que je peux envoyer :
Couteau pneumatique, ordinateur, démodulateur, laveuse de sol, relais différentiel (et tous les autres nouveaux objets de réparation), Passagers 5, Catalyseur de carburant, panneau "ne pas déranger", climatisation, Whisky single malt, peinture, soudeur, évaluation d'excursion, stabilisateur, lampe atterrissage, projecteur, chaine de manutention, Carburant 20, Émetteur radio puissant, mur vidéo, lunettes de vol, eau de toilette, Réserve de carburant, moteur à réaction, calculatrice, additif pour carburant, perceuse, console de lancement de vaisseau spatial, radar supplémentaire, maquillage, détecteur de fumée, câble de rechange, serveur, train d'atterrissage, balise oscillante, Restauration en vol, dégivreur, module de navigation, boite à archives, tuyau de carburant, altimètre, hélice de rechange, meule, compas magnétique, presse à repasser, couverture, orizonte artificiale, presse à vis, protège-tympans, sucette aux fruits, table à scie circulaire, lit, liseuse, Casque VR, Somnifère, Bioréacteur.

Liquid thermometer, packaging machine, new repair items, fuel catalyst, all inclusive bracelet, ATM, cockpit glass, generator, tour review, nano-coating (?), landing lamp, projector, P10, powerfull radio transmiter, video wall, laser level, security camera, fuel supply, jet engine, pearl earing, fuel additive, additive radar, spare wire, passenger seat, cognac, oscilating beacon, flight catering, navigation module.

Loading...