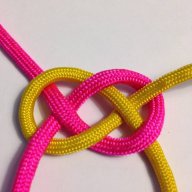 Joined:

22 November 2015
Messages:

1,206
Likes Received:

592
Trophy Points:
Blue Aero
Well-Known Member, Female
Loading...

Loading...

Loading...

About

Gender:

Female

Device:

Username:

Blue Aero

Signature

.





Immediate needs:

FUEL20

,

E-Readers

,

Earplugs

,

VR Headsets

Please

do

NOT

send me flight catering (I have over 7600+ in storage) If you need it, I will send it to you (same goes for blankets [over 160

0

+ in storage], lollipops [over

1900

+ in storage], beds [over 100

0

+ in storage], and

sleeping pills

[over

550+

in storage])

ID:

PM for new code

Username:

Blue Aero

Windows PC: Level:

80

Alliance: yes

Playing since:

Nov. 16, 2015

I'm very close to the 500 neighbor limit. I have been trying to make room by deleting those that no longer appear to be playing the game (unless I know they are busy and can't play often) and for those who hijack a launch and take first when I'm trying to obtain maps. If I delete you and you are still playing, please PM me so I can re-add you . I do not intend on deleting anyone that is still playing - and would not delete anyone if I was not at the neighbor limit. If you are an active player and want to add me as a neighbor, PRIVATE message me for the code

6

planetariums

3

Training Centers

1

Astronaut Academy

I also have 1 (or more) each of the buildings that you can buy in the store - commerce, residential, production - (in case you have quests to visit certain buildings of your neighbors)

six pharmacies, six grocery stores, and four mega malls (level 61 quest)


My Windows Store apps :
​

https://www.microsoft.com/en-us/store/apps/maze-craze/9nblggh4wf2w

https://www.microsoft.com/en-us/store/apps/learn-hebrew-the-letters/9nblggh4vnw3

Items Needed for Buildings

:


NOTHING NEEDED
​

!!! FUEL 20 !!!




!!! Ear Plugs !!!




!!! E-Readers !!!


!!! VR Headsets !!!


Landing Lamps

WIRELESS COMPASS




Spare Wire




Additional Radar


​

Need (for repairing)

:

Gyroscope
Altimeter​

..

Will update soon. My list changed after the major update Passengers(5), Fuel Catalyst, Do Not Disturb Sign. Imprinter, Skin Care Products, Paint, Welder, Album, Landing Lamp, Copy Machine, Sandbag, Fuel(20), Powerful Radio Transmitter, Video Wall, Laser Level, Guestbook, Filled Candies, Fuel Supply, Aircraft Tire, Calculator, Fuel Additives, Power Source, Communication Antenna, Additional Radar, Perfume, Ergonomic Chair, Spare Wire, stamp, Landing Gear, Oscillating Beacon, Flight Catering, Cooling Chamber, Navigation Module, Archive Box, Fuel Hose, Altimeter, Spare Propeller, Deicer, Controller, Wireless Compass, Centrifuge, Blanket, Attitude Indicator, Glazing Machine, Earplugs, Fruit Lollipop, Sliding Table Saw, Bed, E-reader,

Sleeping Pill, VR Headset, Granulator




Loading...