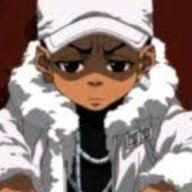 Last Activity:

18 October 2018 at 00:44
Joined:

12 August 2017
Messages:

2,893
Likes Received:

1,884
Trophy Points:
Gender:

Male

Birthday:

August 24

Location:

Occupation:

Aircraft structures technician
Loading...

Loading...

Loading...

About

Gender:

Male

Birthday:

August 24

Location:

Occupation:

Aircraft structures technician

Device:

Friend Code:

04fb0i9z

Username:

Tair *item I require*

Signature

My signature is for your convenience please take the time to read it before sending or requesting gifts.

Cheers and thank you once again
Updated: 2018/10/04
Platform: Android
Username: Tair (item need)
Alliance: MiTenRaBo
Friend code: 04fb0i9z
Level: 76


⭐️

: 402




❤️

: 9 (maxed)

Time zone: + 2 hrs UTC
Please PM or DM me before sending a request. All gifts are welcome and appreciated but please give priority to those printed in Red.


"Never assume the truth is a certain thing when you only have a keyhole view of the world." Volly

Event:

Down The Rabbit Hole

Needs:

Cards and Knives

I can send:

2 of ❤️ and Pocket Knife

Clickable Buildings:

Mushrooms around my city

Items I need (

red

items are most urgent):


F20




P10 / P5




Landing Lamp, Additional Radar,

Navigation Module,

Oscillating Beacon,

Altimeter, Wireless Compass, Gyroscope, Fuel Supply,

Spare Propeller,

Fuel Hose

PHARMACEUTICAL LAB:

(for 6 factories)


60 x Air Shower

, 32 x Bioreactor,

60 x Disinfecting Solution

, 23 x Granulator


SWEET FACTORY:

(for 5 factories)
26 x Glazing Machine;

30 x Crucible

;

30 x Tunnel freezer

; 26 x Screw Press


CONTROL TOWER L11:

New!!




10 x Ergonomic Keyboard

, 8 x LED Lamp, 9 x Touchscreen, 8 x Trackball.


TERMINAL L7:

1 x Arcade Machine,

4 x Router

,

4 x Smart Glass

,

4 x X-Ray Scanner

REPAIR BASE L7:

10 x Magnetic Flaw Detector

,

10 x Thermographic Flaw Detector

, 2 x Ultrasonic Flaw Detector,

10 x X-Ray Flaw Detector

I Can Send

Flight Items


F20, P5, Powerful Radio Transmitter, Fuel Supply, Fuel Additives, Fuel Catalyst, Landing Lamp, Additional Radar, Spare Wire, Oscillating Beacon, Flight Catering, Navigation Module, Fuel Hose, Spare Propeller, Wireless Compass, Blanket, Attitude

Indicator

, Earplugs, Fruit Lollipop, Bed, E-Reader, VR Headset, Sleeping Pill

Repair Items

Differential Relay, Lamp Shade, Hydraulic Cylinder, Autopilot, Pilot Headset, Head-Up Display, Pitot Tube, VSI,

Paint, Jet Engine, Landing Gear, Altimeter

Weather Items

Deicer, Spiked Tire


Building Items


Thermographic Flaw Detector, Ergonomic Keyboard, Holographic Display, Arcade Machine, Disposable Shampoo, Air Conditioner, Welder, Great Shots, Projector, Sand Bag, Video Wall, Spaceship Engine, Textbook, Stapler, Insulation, Communications Antenna, Shredder, Stamp, Packaging Machine, Transmitter, Air vent Filter, Washing Machine, Crucible, Hammer Drill, Air Shower

Duty Free Shop

Chocolate Candies, Eau De Toilette, White Gold Bracelet

Items in RED and those in my gamename are most needed & urgent




Flight Items


F20
P10
P5
Flight Catering (15000)
Landing Lamp (500)
Powerful Radio Transmitter
Fuel Supply
Fuel Additives
Additional Radar (250)
Spare Wire (280)
Oscillating Beacon (500)
Navigation Module (400)
Fuel Hose (530)
Spare Propeller (580)
Blanket (2190)
Wireless Compass (780)
Attitude Indicator (650)
Fruit Lollipop (4500)
Earplugs (4500)
Altimeter
Deicer (230)


Repair Item


Paint
Cockpit Glass Empennage Jet Engine
Landing Gear Passenger Seat

Gyroscope




Weather Item




DO NOT NEED ANY




Duty Free Shop




DO NOT NEED ANY

Gifting policy: MiTenRaBo gets first preference - ALWAYS!




My launch rules

PLEASE NOTE WELL

:

If I start a launch I'll close it after 30 minutes unless I'm warned


If I start a launch and add

>520

=

Tair or ZFM - Tebza2 is captain

If I start a launch and add

<172

= Anybody can captain but I'm claiming 2nd or 3rd place If I start a launch and add

<24

= I'm just a host If you see me flashing a

QL

"THE LIT SERIES IS ON"

feel free to join If you see me without a QL it is

"MY DAILY GRIND IS ON"

feel free to join If you feel that you would like to captain on my launches

JUST LET ME KNOW

I delete anyone who tries to hijack any of my launches without a warning




I am responsible for making sure all my pads are launched


100 open boxes results (this is an on going research and we really need you to also participate)
https://docs.google.com/spreadsheets/d/1ZqtrDNrOBi4WhpIHTB2xZ37OWb-i378aY_UVhSVZj2I/edit?usp=sharing

Loading...