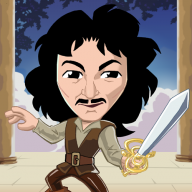 Last Activity:

27 April 2018 at 06:24
Joined:

27 October 2017
Messages:

192
Likes Received:

77
Trophy Points:
Gender:

Male

Birthday:

June 11

Location:
Arggers
Well-Known Member, Male, from Norwich
Arggers was last seen:

Viewing thread Daily launch, 27 April 2018 at 06:24
Loading...

Loading...

Loading...

About

Gender:

Male

Birthday:

June 11

Location:

Device:

Friend Code:

272ehvl7

Username:

Arggers

Signature

My Game Name:-

Arggers (+item required)

My Friend Code:

-

272ehvl7, but please PM me first so I know to add you to the 'special' list Game Status Level:

-

59

Star Skills

:-

123

Hearts

:-

Lvl 8




NEIGHBOURS : If we were neighbours, but now aren't, it's because I had to lose you when I switched devices. Please add me again.



Building Upgrade Items Needed Current

None

Flight and Repair Items, especially fuel hoses and flight catering, accepted with thanks.


I prioritise those that send me what I've requested, rather than what they need, pleaseandthankyou.




Chainsaw, Calibration Module, Horn Antenna, Mayor's Portrait, Beverage Cooler, Walkie-Talkie, Differential Radar, Lamp Shade, Hydraulic Cylinder, Autopilot, Pilot Headset, Heads Up Display, Pitot Tube, VSI, Fuel Catalyst, Disposable Shampoo, ATM, Pearl Earrings, Generator, Album, Ice Detector, Landing Lamp, Copy Machine, Sandbag, Powerful Radio Transmitter, Video Wall, Spaceship Engine, Slide Rule, Cognac, Fuel Supply, Jet Engine, Stapler, Fuel Additives, Drill Machine, Spaceship Launch Console, Additional Radar, White Gold Bracelet, Amperemeter, Spare Wire, Server Rack, Passenger Seat, Oscillating Beacon, Flight Catering, Cooling Chamber, Navigation Module, Transmitter, Fuel Hose, Gyroscope, Spare Propeller, Deicer, TV Panels, Wireless Compass, Flatwork Ironer, Blanket, Attitude Indicator, Glazing Machine, Earplugs, Fruit Lollipops.

Signature Updated:-

23/04/18 14:30 (UK)

Operating System:-

Android

Loading...